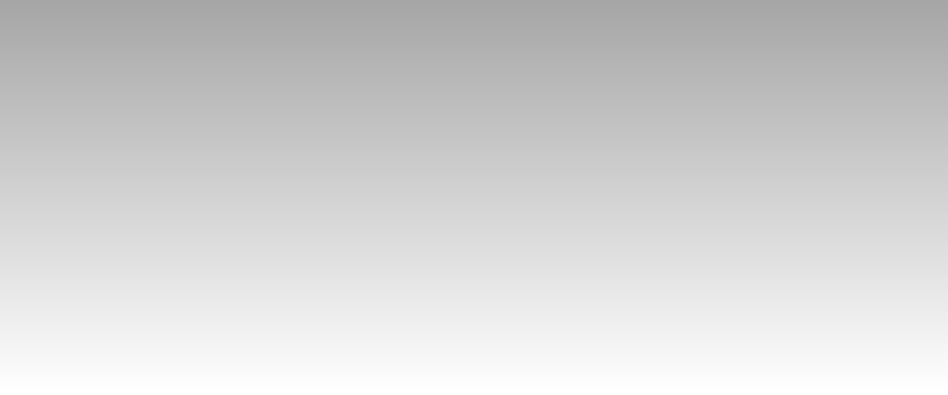 Nebraska Czechs of York Past Events
NE Czechs of York 10th Anniversary



​​Czech Queens, memories and button accordion music helped make the NE Czechs of York 10th Anniversary a special occasion at Hunter's Lounge on Sat. Jan. 12, 2013. President JoAnn Kuester presented the history of the club. Jean Lamp had posters and scrapbooks of events of the past 10 years.

Special guests for the evening were York Queen Danielle Patzel and Panhandle Queen Brandee Samples. They both wore their traditional kroj and were busy translating Czech Christmas cards and greetings. Both queens have taken the Czech language class offered through UNL.

Queen Coordinator Bernice Mettenbrink was chosen as the Member of the Year. She coordinates all the Queen's activities for Yorkfest, Czechfest and all special events of the year. This year she has been involved in helping give a new format to the local website-www.nebraskaczechsofyork.org.

Gary Vavra sent out Scholarship information to the area high schools. High school students with a Czech heritage and going to college are qualified to submit applications to their vocational counselor.

The last 10 years have been filled with many activities to promote the Czech Heritage. Dĕkuji (Thanks )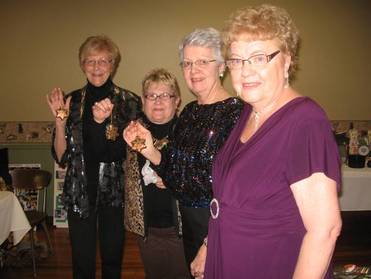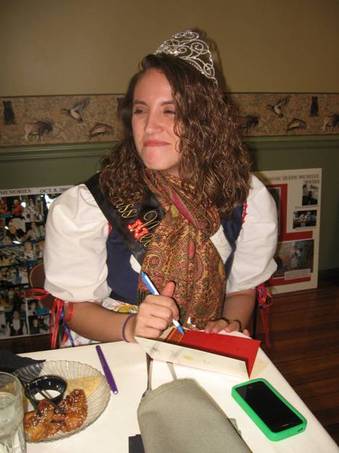 York Czech Queen and
​NE State Queen Danielle Patzel
Agriculture in the History of the Czechs



On Sunday, April 7th, 2013 the historic Warren Building in Friend, Nebraska was open to all who wanted to know more about Agriculture in the History of the Czechs. Dr. Bruce Garver from the UNO History department was the main speaker concentrating on the time period from 1848 to 1968 in Europe and Nebraska.

To welcome all the guests, there was button accordion music before and after the program. Pam Hromadka along with the NE Czechs of York, the NE Humanities Council and the Friend Historical Society co-sponsored this event.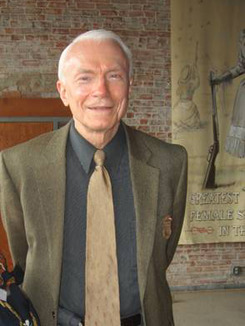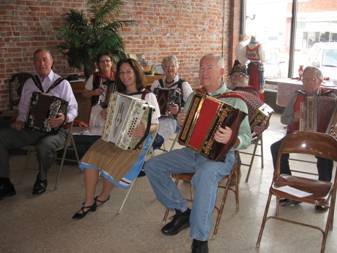 Fun Czech Folk Tale at the 2013 Lincoln Czech Festival



York Czech Queen Jessie Poskochil,and members Jean Lamp, Judy Andrews and Pat Carpenter presented the Czech Folk Tale for all the kids at the 2013 Lincoln Czech Festival. This is an old folk tale where the wandering traveler is very hungry but only has a nail. He comes into a small Czech village and gets the villagers to add potatoes, onions, carrots, cabbage and beets and then the whole town ends up enjoying the soup.

All of Czech Festival children participated in this puppet show by helping to make the soup by adding the vegetables and finally enjoying a bowl of soup. Everyone enjoyed learning new Czech words that were used in the Puppet Show. Judy Andrews of York wrote the script.